Lightest. Strongest. Most Flickable.

Terrain Domination® on a Polaris RMK®, the ROCKY MOUNTAIN KING, is having the ability to go places and see possibilities no one else can. It's about having complete confidence in your sled, knowing that it's ready to react and perform like no other. It's about elevating your riding ability, whether you're a seasoned pro or you're just getting started. It's about being the lightest, strongest and most flickable. In the deep powder, you've got to be able to react. To pick your line up the steeps, or sidehill through the trees, you need a light sled with enough power and snap to throw it around. Ride harder and own the mountain like never before.
PRO-RMK®
TIGHT TREES & STEEP SIDEHILLS
The PRO-RMK® is the ultimate mountain industry benchmark. The lightest, strongest and most flickable.
The SKS is the most versatile deep snow crossover sled.
The RMK® Assault® is the backcountry original. Tough-as-nails for extreme conditions.
RMK®
VERSATILE DEEP SNOW VALUE
The RMK® 144 is for 50/50 crossover riders that want deep snow maneuverability with Rider-Balanced™ on-trail confidence.
RMK®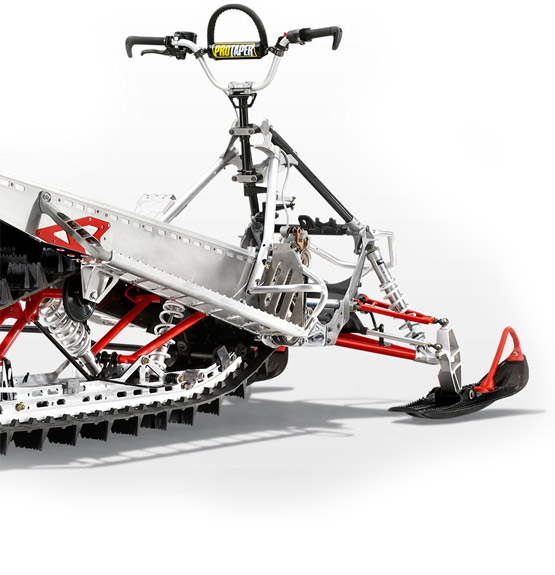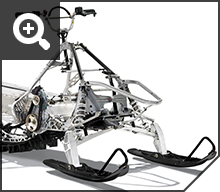 PATENTED RAISED AXYS® RMK® CHASSIS
The AXYS® RMK® features a patented, raised chassis that increases clearance and reduces drag to keep you on top of the snow. This allows for improved sidehilling, faster and easier climbing, and instantaneous lift allowing the sled to pop onto the snow faster. The carbon fiber overstructure offers reduced weight without compromising strength. Tall spindles increase clearance to reduce drag.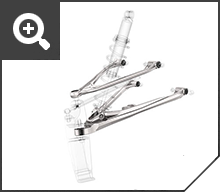 FORGED ALUMINUM A-ARMS
The Polaris® RMK® features industry-first Forged Aluminum A-Arms. The one-piece, forged a-arms are lighter (approximately 1.5 lbs lighter) while providing optimal strength. Forging is widely used and proven through the automotive industry. This design reduces unsprung mass leading to a better ride quality and increased maneuverability.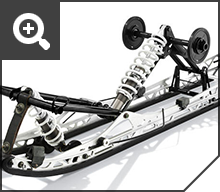 Optimized Rail Design Reduces Weight While Adding Strength
The lightweight, rigid rear suspension design is 3 lbs lighter while the rail is 15% stiffer vertically. It features optimized geometry to control pitch which improves weight transfer, delivering better control and a more compliant ride. The rear suspension features a durable, lightweight rail design that helps lift the rear skid while driving it forward. Polaris uses design optimization software to analyze the loads and stress points for various systems and components of the snowmobile. This allows the team to design lightweight yet durable and strong snowmobiles.
Proven 800 Cleanfire® H.O. Engine
Developed in conjunction with the AXYS platform, the proven 800 Cleanfire® H.O. Engine delivers +10% increase in power-to-weight ratio and quicker throttle response to generate instantaneous lift. The integrated mounting position optimizes the balance of the chassis. Featuring:
3-stage electronically-controlled exhaust valves
Electronic oil pump
Thermostat with bypass warms up to operating temperature 40% faster and improves durability
High-efficiency intake and exhaust
VForce Reeds
Lightweight crankshaft
Lightweight throttle body that reduces throttle effort
Grooved Piston
5 owners of competitive brands 3 days of mountain riding Here's what they said about the RMK®…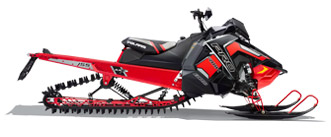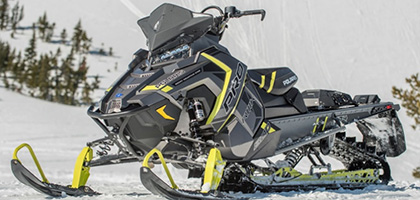 AM SNOW's 2017 Best of the Best Awards, Best New Mountain Sled

"This sled is very impressive in so many ways. The first thing you notice is the power, despite the longer track."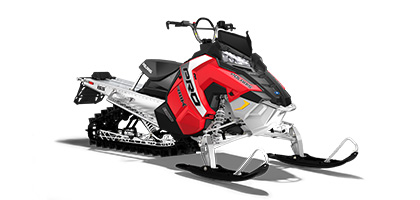 Snow Goer's 2017 Top 10 Snowmobiles

"It's maneuverable, confidence-inspiring, lightweight and a load of fun, plus it comes in varying track lengths and lug heights."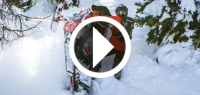 SnowTrax Mountain Sled Shootout

The team at SnowTrax TV compares and reviews the industry's top mountain sleds featuring 3-inch lug tracks.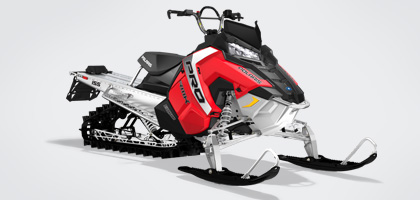 PRO-RMK jumps out on top

"After putting the three mountain class 800 snowmobiles through a wide variety of riding conditions and terrain, the SnoWest SnowTest staff have chosen the 2016 Polaris 800 Pro-RMK the best for conquering the steep and deep" -SnoWest Magazine, March 2016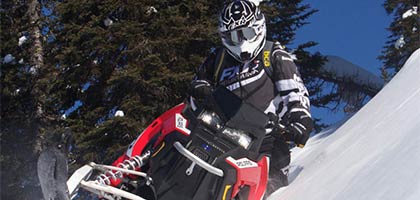 2016 Mountain Snowmobile of the Year

"Is there another OEM in view with the lightweight tech Polaris has? Not right now!" -Snowmobile.com, 2016 Snowmobiles of the Year: Best of the West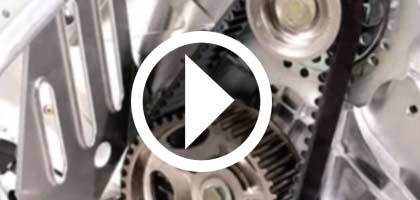 2013 R.A.D. (Revolutionary Advanced Design) Award: Quickdrive System

This video provides an overview on the technology and benefits of the Polaris® QuickDrive™ Low Inertia Drive System and the new MY14 Belt. Learn about the improvements to the MY14 belt as well as the proper belt break-in procedure.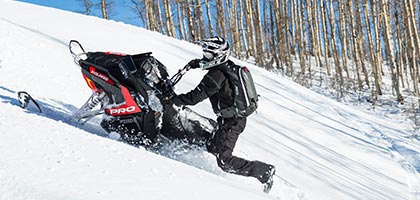 It's almost like an extension of your body and it's easy to feel connected to this sled

-Steve Janes, SNOWEST March 2015
Not only does this new engine make excellent peak power but it is like lighting a stick of dynamite in the midrange, all with exceptional fuel and oil economy.

-SnowTech, Spring 2015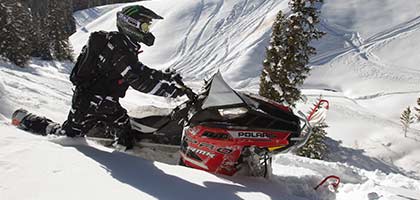 Best New Mountain Sled

"With more power, less weight and new geometry, the AXYS Pro-RMK sets the standard for sidehill and deep snow performance."
-American Snowmobiler, October 2015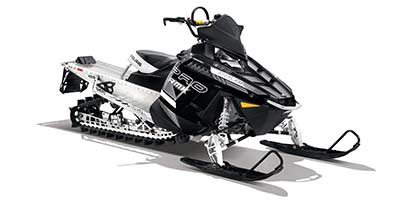 2016 Top 10 Snowmobiles - Best Mountain Sled - 800 PRO-RMK 155

"...the sport's best production mountain sled just got lighter, more powerful, more agile and better overall"

-SnowGoer
Previous
Next