600 Switchback® Adventure White / Switchback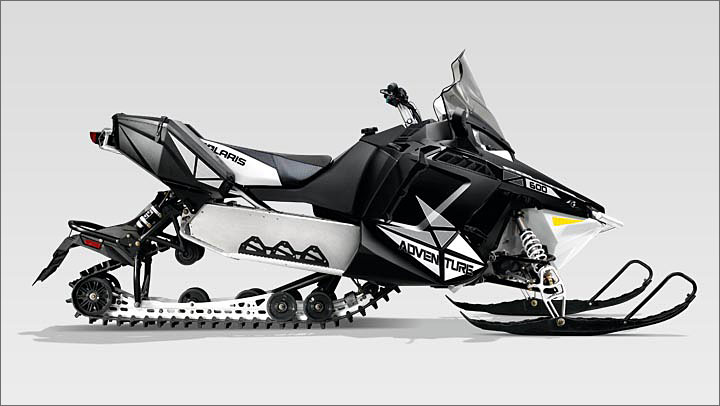 $11,199 US MSRP

1,200 MILES. 3 DAYS. ONE SLED. PERFECT.

One day you're pounding moguls on a quick 100 mile ride. The next you're headed out for a three day tour and are bringing everything with. You need one sled that can do it all - where performance meets luxury. A sled that features wind protection, storage, performance and comfort. You are an Adventure rider.
ENGINE & DRIVETRAIN
---
Digital CDI w/TPS, WTS, DET
Cylinders-Displacement (cc)
Suspension
---
Track Width/Length/Height (in.)
DIMENSIONS
---
Ski Center Distance (in./cm.)
Estimated Dry Weight (pounds/kg)
Features
---
Standard Integrated Hooks
Seat Support with Luggage