800 Switchback Assault 144 Matte Red / Dragon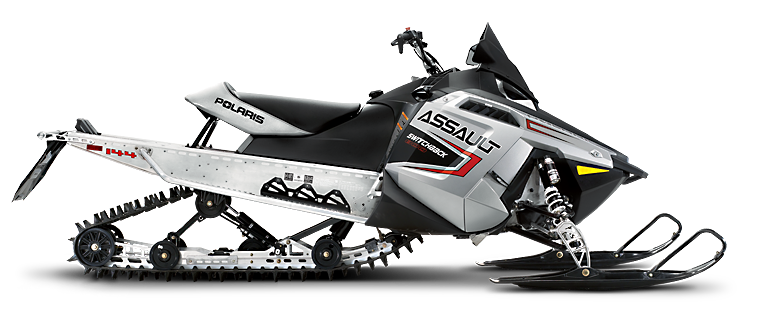 $12,999 US MSRP

800 SWITCHBACK ASSAULT 144. MORE OFF-TRAIL.

Is it a RUSH? Is it an RMK? What exactly is it? Quite simply the perfect 50/50 Sled. Trail gearing with added flotation. The Assault® for the Flats. This is the weapon of choice for all-around terrain domination. A blend of RMK heritage and trail-proven RUSH technology. The Switchback Assault can run the logging roads or head for the trees. Looking for an Assault for the mountains and deep snow? See the "original" RMK Assault.
ENGINE & DRIVETRAIN
---
Phantom, Hydraulic, LWT Disc
Digital CDI w/ TPS, WTS, DET
Cylinders-Displacement (cc)
Suspension
---
Track Width/Length/Height (in.)
DIMENSIONS
---
Ski Center Distance (in./cm.)
Estimated Dry Weight (pounds/kg)
Features
---