RUSH LX Black / RUSH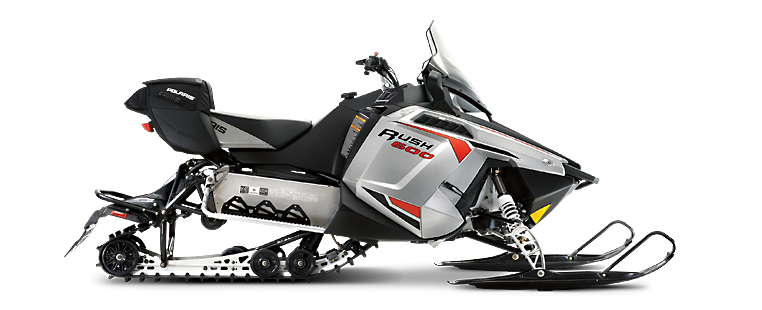 $12,599 US MSRP

600 RUSH LX. COMFORT MEETS CONTROL, A LOT OF CONTROL.

Who says the performance guys should get all the technology? Not us. Just because you want to ride big miles, doesn't mean you can't do it in style. Enter the RUSH LX. The first solo touring sled with progressive-rate rear suspension — and creature comforts like electric start, serious wind protection and storage.
ENGINE & DRIVETRAIN
---
Digital CDI w/ TPS, WTS, DET
Cylinders-Displacement (cc)
Suspension
---
Track Width/Length/Height (in.)
15 x 120 x 1.25 Ripsaw, 2-ply
DIMENSIONS
---
Ski Center Distance (in./cm.)
Estimated Dry Weight (pounds/kg)
Features
---