WORLD'S MOST CAPABLE CROSSOVER

The all-new Polaris® TITAN™, the industry's most capable extreme crossover snowmobile. Carve backcountry, hit the trail, and haul or tow with power and ease thanks to industry-leading Rider Balanced™ agility, handling and rider-centric innovation. Do more and go further than ever before, only with Polaris® TITAN™ — the first extreme crossover sled built exclusively to put an end to compromise.
TITAN SP
Agile & Adaptable Extreme Crossover
TITAN™ SP is the most agile and adaptable extreme crossover, offering outstanding mobility in a variety of conditions.
TITAN XC
Ultimate Performance Extreme Crossover
TITAN™ XC is the ultimate extreme performance crossover. It offers unprecedented mobility and performance in extreme terrain.
TITAN Adventure
Full-Featured Do Everything Extreme Crossover
TITAN™ Adventure is the full-featured do-everything sled offering maximum versatility for hauling cargo or carrying a passenger.
Polaris TITAN™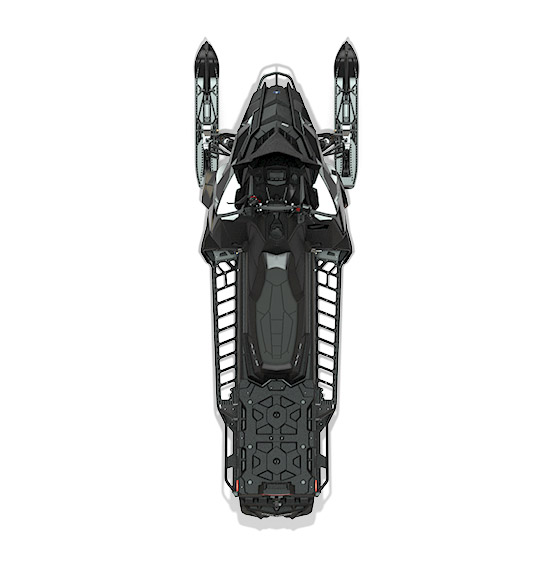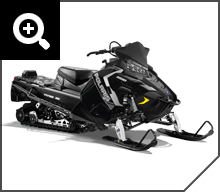 Rider-balanced™ AXYS® Chassis
The AXYS® TITAN Chassis positions the rider for Rider-Balanced Control in all riding situations – solo, 2-up, with cargo on-board, or towing a load. This platform delivers unmatched ride & handling on- and off-trail.
Balanced handling on all terrain
Superior mobility, agility and performance in deep snow
Ride & handling are not compromised when hauling or towing cargo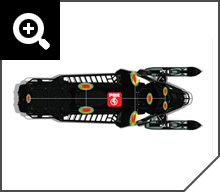 Power Boosting Regulator
The Power Boosting Regulator is a new, innovative electrical power technology adapted from the automotive industry and available exclusively in Polaris TITAN snowmobiles.
Delivers maximum electrical power at idle and low RPMs
Ensures electrical power for rider comfort and convenience features, such as heated seats, handwarmers, battery charging and other accessories
Easy starting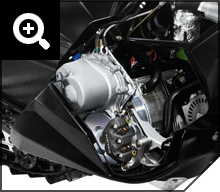 TITAN™ Alpha Transmission
The durable, reliable TITAN Alpha transmission provides smooth shifting and drive ranges to suit even the most extreme conditions or situations.
Delivers smooth shifting and 1200 lb. towing capabilities
Drive Ranges: High, Low, Reverse, Neutral
Engineered & built to perform reliably when towing & hauling large loads
800 Cleanfire® H.O. Engine
Developed in conjunction with the AXYS platform, the 800 Cleanfire® H.O. Engine delivers class-leading acceleration.
3-stage electronically-controlled exhaust valves
Electronic oil pump
Thermostat with bypass warms up to operating temperature 40% faster and improves durability
High-efficiency intake and exhaust
VForce Reeds
Lightweight crankshaft
Lightweight throttle body that reduces throttle effort
TITAN Seating & Comfort Accessories
Add Versatility with Accessory Seating & Comfort Options