800 RUSH Red / Rush Pro-R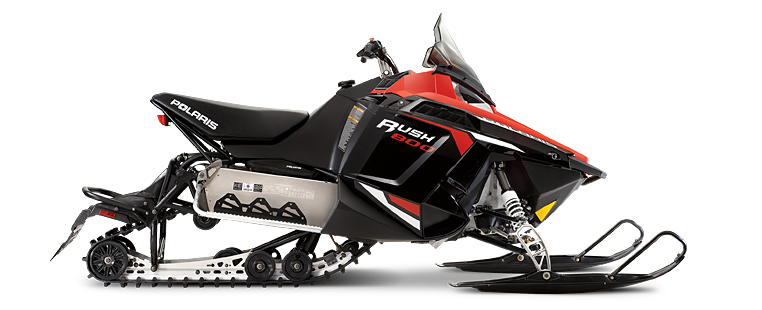 RUSH. IT CHANGED THE GAME AND THE TRAILS.

Last year we introduced the snowmobile world to progressive-rate rear suspension. This year we've added an 800 engine choice and refined the ride that won the 2010 SnowGoer "Snowmobile of the Year" honors. Either way the trails will never be the same.
ENGINE & DRIVETRAIN
---
Digital CDI w/ TPS, WTS, DET
Cylinders-Displacement (cc)
Suspension
---
Track Width/Length/Height (in.)
15 x 120 x 1.25 RipSaw 2-ply
DIMENSIONS
---
Ski Center Distance (in./cm.)
Estimated Dry Weight (pounds/kg)
Estimated Dry Weight (pounds/kg)
Features
---